Catholic Women's Conference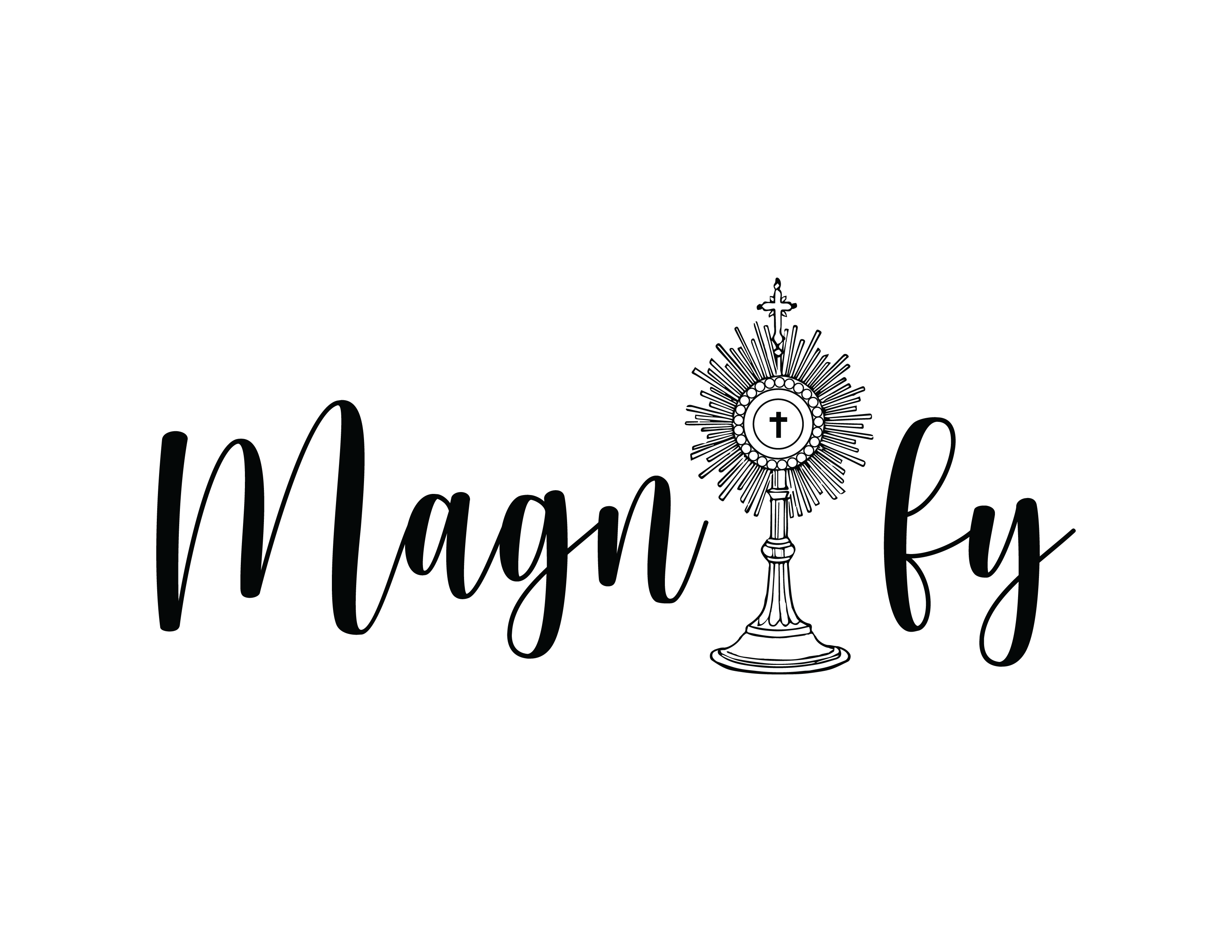 Save the Date for the 4th Annual Kingdom Builders Catholic Women's Conference: Magnify! Spend the Day with up on Saturday, October 7, 2023, in northeast Indiana at the Allen County War Memorial Coliseum (400 Parnell Ave, Fort Wayne, IN 46805). The conference will include a light breakfast, Mass with Bishop Kevin C. Rhoades, Reconciliation, Adoration, nationally recognized Catholic speakers, a lovely lunch, swag bag, and time to reconnect with other women. 
All women are welcome! This day will be full of holy moments to rest and be inspired on your journey toward our eternal Home. Reach out to daughters, sisters, mothers, friends, and neighbors today and invite them to join you.
At Magnify, attendees will ponder how Mary magnified the Lord in her womanhood and how we can do the same. We will celebrate the gift of the feminine genius on the feast of Our Lady of the Rosary - sitting at the feet of Mary contemplating the life of her Son and enthroning Him in our own lives.
Tickets go on sale July 22nd, the feast of St. Mary Magdelene. "Early Girlies" can purchase tickets for $70. After September 1st, ticket prices increase to $80. Reserved tables for eight women can be purchased for $600.
We want all women, regardless of financial circumstance, to be able to spend this day resting in the Love of God. If you need assistance to purchase a ticket, funds have been generously donated by friends of the Kingdom Builder's mission. Please contact Melissa at conference@BuildingThroughHim.com
Have you heard about the United States Conference of Catholic Bishops' National Eucharistic Revival? At Kingdom Builders, we adore Our Lord in the Blessed Sacrament at every Gathering. He is our source and strength. Accordingly, it is our great honor and pleasure to share that this year's Conference is a Regional Eucharistic Revival Event!
---
Are you interested in becoming a Sponsor of the 2023 Kingdom Builder's Conference? Thank you in advance for your support! Questions? Please contact us at Conference@BuildingThroughHim.com  
Thank you to our 2022 Conference Sponsors!
Harvester
Anonymous
Cultivator
Sower
Anonymous
Tiller
Summit Consultants Inc., The Spoltman Family
Anonymous
Friends of Kingdom Builders
Diocese of Fort Wayne-South Bend
---
Would you like to be a Vendor at the 2023 Kingdom Builder's Conference? Contact us at Conference@BuildingThroughHim.com or fill out the form.
---
Frequently Asked Questions
Are babies allowed to come? YES! We love babies - and their mamas! Their little voices let us know the Church is alive and growing. We have a Mother's Area for you to enjoy while nursing or loving on your Little One during the conference.
What ages is the conference best for? While your high school aged daughter is welcome to come, we think this day is suited for women ages 18 through 101!
I have dietary restrictions, will you have a meal for me? We will have gluten-free and vegan options available for those with food intolerances.
I bought a single ticket and want to sit with my friends. If you did not buy an entire table or are not a sponsor, you're welcome to sit at any of our Open Seating tables. If a group of women want to sit together, please plan to arrive early to find a spot together in Open Seating. Doors open at 7 AM.
Do you offer refunds? Can I transfer my ticket? Unfortunately, we cannot offer refunds for tickets, but we'd be happy to work with you to transfer your ticket to another woman. Contact registration@BuildingThroughHim.com to arrange a ticket transfer.
I'm not Catholic, is this for me? Absolutely. The word catholic means universal. The Lord wants to pour His peace out on His daughters. All women are welcome to experience the truth, goodness, and beauty!
I loved the conference! How do I bring Kingdom Builders to my parish? Fill out the form here and someone will be in touch with you soon!
I think I'm being called to volunteer at the conference. Who should I connect with? Let's thank the Lord for His voice in your life! Contact Kellie Stanley at kelliehstanley@gmail.com to find out which volunteer positions are currently open.